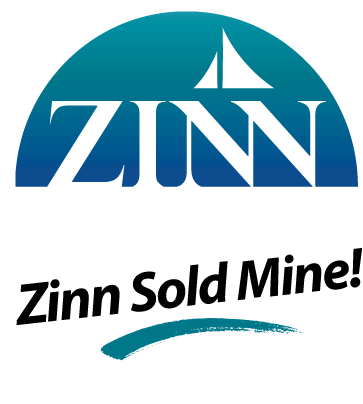 Jeff and Peggy S.
We had Max Zinn help us find a new home and sell our existing home. His knowledge of all the different areas and developments was very helpful with our search. We had Max show us many homes in many different areas and he was always available and on time for all of our searches. We did sell our home and got what we wanted and he made it very easy for us. We also bought a new home which we love and though there were multiple offers he was able to negotiate us the winning bid. We are very pleased with the whole Zinn team and would highly recommend them!
Jennifer L.
I could not be more impressed with the exceptional customer service Hans provided our family! He did an incredible job selling our home in 1 day! We also used Hans to purchase our new home and he went above and beyond to exceed our expectations and answered all our questions .
Robert B.
Every member of the team is a star. You can't go wrong. Personalized service and loyalty to the client out of place in these times.
Abby W.
Working with the Zinn Family Realtors was a wonderful experience. You have a whole team of people helping with the entire process including staging, listing, negotiating and closing. They know the market and give fair advice. The Zinn's are respectful, responsible and knowledgeable!

Kerry N.
Carl Zinn and his family listed and sold our home in the fall of 2018. They were extremely thorough and got back to us quickly with any concerns or questions we had. They are very knowledgeable about the area and comparable properties for sale nearby. We would use them again in a heartbeat.

Jenny W.
The Zinn family helped me purchase and now sell my first home. They have incredible knowledge of the local market, and upcoming homes for sale. Very responsive and great to work with!
Harley F.
Carl and his family are extremely knowledgeable about Christmas Lake and have sold many of the homes there. They have been in the real estate business for over 30 years and have a background in almost every challenge in finding buyers and situations that occur between buyers and sellers. We trust the Zinn family with their ability to handle and sell our house, and their skills to close the sale when the right offer comes in.

Annette T.
Selling a home can be very emotional, especially when there is a divorce and kids to negotiate all at the same time. Putting my trust in Max Zinn to sell my house was the easiest part of an awful time in my life. Max's "can do" attitude was refreshing and appreciated. His timely and kind communication, excellent negotiation skills, resourcefulness and knowledge were dependable and unfailing. I highly recommend him.
Steve S.
Very knowledgeable, professional, and great to work with. Always prepared home nice for showing and communicated well. Would highly recommend their services. Very helpful staff as well.

Thomas S.
At the outset, I have to say I think most realtors don't deserve a commission. The Zinn family (Carl, Ali, Hans, Max & Jenny) are the absolute exception. They earned every penny of their commission in stark contrast to prior experiences. They listen, they know the market, they work hard, they actually do open houses and work leads by having conversations and don't just rely on website marketing, they are experienced and have outstanding judgment, guidance, and wisdom. They are a pleasure to interact with and most of all they are effective!

Peter G.
The Zinn Family Realtors are the best choice for Lake Minnetonka area home sellers. Their local market expertise and deep experience combined with a high level of customer service made my home sale process a pleasure – and successful. Their breadth of listings translates into extensive marketing programs across direct mail, circulars and social media and their strong brand awareness and reputation assure readership and engagement. I highly recommend the Zinn Family when it's time to sell your home.

Jodie, Terry and Hunter
The Zinn family is The Best-in-Class team of professional Realtors that sold our home in the winter "off season" after it sat on the market for 6 months with another realtor. We were stressed out after purchasing another home in May, moving in July, and then sitting on two mortgages for several months. We finally decided to make a switch in realtors and ended up with Zinn through their amazing support of Minnetonka Schools and Minnetonka Athletics. They came in as a full-service selling team and offered great feedback with their elite expertise in interior design, staging, real estate pricing and overall market knowledge. They are extremely connected with other realtors and families both in the area, and those who were relocating to our area. We had more open houses in the first three weeks, than we did all summer with our previous realtors and very quickly had interest from a qualified buyer. They marketed our house in a beautiful, assertive, and professional manner- they definitely invested in selling our home. They actually made selling our house a fun experience for us! Once we had the best offer, they were all over making sure all the details were considered and finalized every aspect of closing the deal. They not only are the best in their field here in the Minnetonka and Western suburbs in selling homes quickly and for great value, but they are a really great family who we will consider friends forever. They didn't look at us as a number or a dollar sign, but really treated us with very special attention and made the entire experience a delightful one. We just wish we signed up with the Zinn family in the first place! Carl, Ali, Max, Hans, and Jenny are now our realtor of choice for any future moves- buying or selling- Plus we give them our highest recommendation to our family and friends. Thank you.

Sally W.
The Zinn Family Realtors CB are a wonderful agents. Carl Zinn and his wife Ali helped us buy our home in Excelsior, Minnesota. Carl & Ali were very knowledgeable, communicative, and personable. They were always responsive to any of our questions, whenever we needed them. Immediate response on both e-mails and texts – impressive. Both worked very hard, paid attention to all the details, and were always on top of everything from our first meeting until after closing. They were very professional, and with high integrity. Carl and Ali patiently explained to us with different options, provided us invaluable advice, guided us in our best interest every step of the way. The communication and professionalism do not end when you sign on the line and buy the home. We were a long distance move and the house remained vacant for a few months while we were transitioning to Excelsior. Carl continued to watch over the house, pick up our mail, etc. We also had many questions after closing that we had about the area. Carl is so informative about the area and is so willing to share his information. This is a great family business!!!


Andrew H.
We've used Zinn Family Realtors twice, eight years apart. In the intervening time many friends and neighbors did also. Whether you're buying, selling, or just looking for advice you will want to contact Carl and his team. We have now bought and sold four homes with the Zinns and have been pleased with every transaction. I currently have another property listed with them. Fantastic family business and are the go-to guys in the area. They knew the back story of almost every house we looked at when we were buying (having helped buy or sell a remarkable number of them), and just from their Rolodex brought multiple buyers when we were selling. Nobody knows this area better than the Zinn Family, and nobody could have been more pleasant and professional to work with.
Eric M.
Max & Hans are two of the best guys I have had the pleasure to work with. Their knowledge of the industry and professionalism ensure that their clients get the home of their dreams at a fair price. I hope my testimonial helps you feel comfortable working with them-- who knows, they might even turn into friends! It happened for me.
Karl L.
Mr. Zinn was exceptional! He provided me detailed step by step direction throughout the entire process. His attention to detail made the transaction seamless and efficient. I highly recommend Mr. Zinn & Zinn Family Real Estate Group.
Brett B.
Hans guided me through staging/listing, listing price, documentation understanding, and we ended up receiving multiple offers above asking price. He even helped me move some stuff last minute at the request of the buyers. Responsive throughout the process and wouldn't have known he had other clients based on his availability for me. It was an absolute pleasure dealing with the whole Zinn team. Highly recommend!
Happy Seller
We selected Zinn Family Realtors after interviewing prospective companies. We liked their team approach and their extensive knowledge and expertise of selling homes in the Minnetonka School District. After the initial set up and MLS listing, Hans Zinn was our broker managing all aspects of our home sale and all communication. Hans is a personable guy who worked well with us providing frequent updates and tools so we could monitor our home sale process.
We feel that we made the right choice in selecting Zinn Family Realtors and having Hans represent us during this sales process. We highly recommend them and would use them again in another real estate transaction.
Brian W.
Hans did a great job throughout the whole selling process for me. He was knowledge about the market and always got back to me in a timely manner for any questions that i had. I would recommend him to future buyer and sellers.
Happy Buyer
My wife and I had the opportunity to work with Hans while selling our house in Deephaven and finding a new home in Edina. He took the time to fully understand our expectations and was incredibly hands on during every step of the process. We feel very confident that he helped us receive full value for the house we sold and that we paid no more than fair market value for the amazing home he found for us.

We simply wouldn't work with anyone else. Hans and his family are the best.
Perrin B.
Max Zinn worked diligently to find us a new home. He was incredibly knowldegable about each property he showed us, and provided honest reviews of the neighborhoods and communities. He was a pleasure to work with!
Matt W.
Max was very professional throughout the process and clearly had a strong understanding of the Minnetonka community. We never would have found out house without the Zinns.